Seminar – Breakfast. Update on Inheritance Tax for Non-Residents and obligations for the Estate Agent on Reservation Contracts.
14 March 2016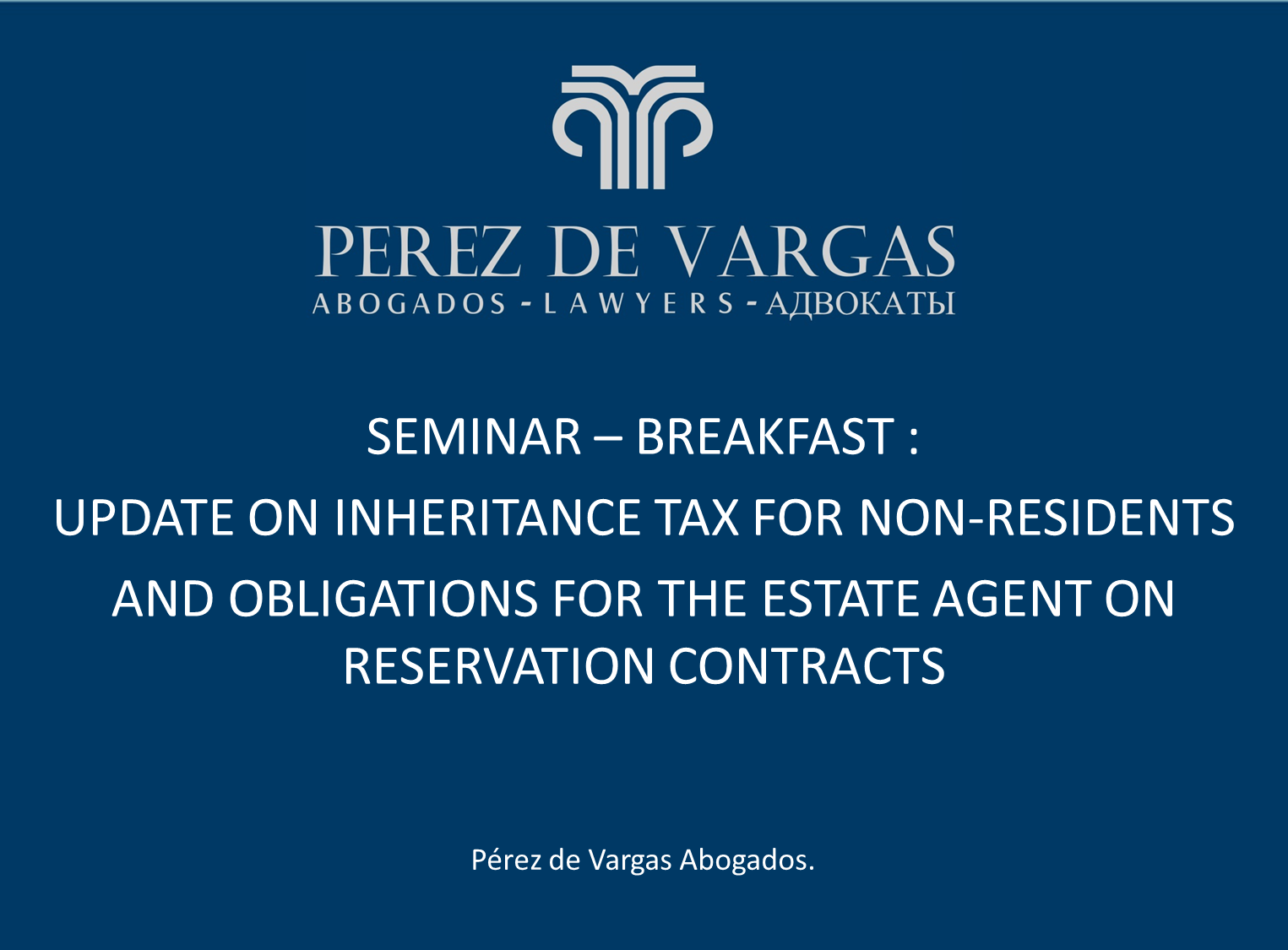 Next Friday, March 18th, Perez de Vargas Abogados will be celebrating its second Seminar – breakfast of the year, with special highlight on non resident and real estate issues.
We speak of practical issues, in this case the current update regarding inheritance tax for non- residents and the obligations derived from a reservation document that affect the estate agent.
The seminar begins at 9:00 at the Hotel H10 Estepona Palace. We hope you can join us.
For further information please download the programme below.